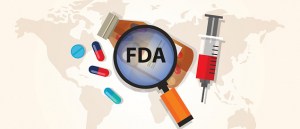 Defective medical devices cost more than just money: they lead to additional time spent in hospitals and away from work, family, and friends. While most medical facilities are required by law to inform the Food & Drug Administration if a defective medical device leads to the death of a patient, Maryland is notoriously lax when it comes to reporting safety issues.
To combat this problem of underreporting – both here in Maryland and in hospitals across the country – the FDA has created a way for patients and their families to report problems with defective medical devices. You have a few options for proceeding:
Fill out form FDA 3500 and submit it to MedWatch. The form is designed to be its own postage-paid envelope.
Download the MedWatcher mobile app from iTunes or Google Play.
Complete the MedWatch Online Voluntary Reporting Form
If you do not have regular access to the Internet, you can also call 800.332.1088 and request a form, which you can then send back via mail or fax.
The FDA also offers the Manufacturer and User Facility Device Experience, or MAUDE, database. You can access it for free online, and use it to search for reports about your particular device or product.
Next steps for victims of defective medical devices
If you sustained an injury – or exacerbated the original problem – because of a faulty medical product, you can make a claim for damages through the civil justice system. Working with an experienced Baltimore medical product liability attorney will give you your best chance at recovery; these are complex claims, and you want a lawyer who knows how to accurately document your injuries, read your medical charts, and walk you through the process of making a claim.
If your claim is denied, or negotiations fail, then you may want to proceed with a lawsuit against:
The manufacturer of the device
The designer of the device
The medical facility in which the device was implanted
The doctor or surgeon who implanted the device
Depending on the exact circumstances of your case, multiple people may be held accountable for your pain and suffering, your lost wages and your medical expenses.
At Plaxen & Adler, P.A., we help people throughout Maryland who have been injured because of faulty medical products, or because of the negligence of their doctors. To learn more about our services, please call 410.988.4449, or fill out this contact form, and make your free appointment with an experienced Maryland defective medical product lawyer today.