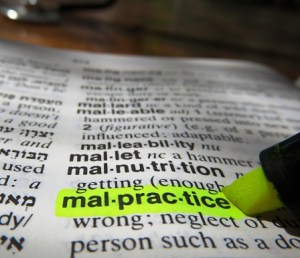 There are some acts of medical negligence that are so outrageous that there can be no excuse whatsoever for them. These are commonly referred to as "never events," as in they never should have happened. Back in 2007, the Leapfrog Group started tracking the data on these events. In 2015, they released their findings: that one in five hospitals in this country do not meet the group's standards for accurately reporting when never events occur.
Of the 47 hospitals and medical centers in Maryland, only 6 hospitals related their data to the group. Of those 6, four hospitals –Anne Arundel Medical Center, The Johns Hopkins Hospital, UM Baltimore Washington Medical Center and University of Maryland Medical Center – met the standards of how to properly address never events.
Why this information matters
The Leapfrog Group is a not-for-profit organization that looks at patient safety in medical centers across the country. It has been collating data for more than a decade, and offers some transparency into the world of medicine. They are often the first group to recognize a problem, or a pattern of problems, and to share that information with healthcare consumers.
In this particular case, the data relates to the types of medical malpractice that horror films are made of. Some examples of never events include:
Surgeons operating on the wrong person
Surgeons operating on the wrong part of the body
Surgeons performing the wrong procedure altogether
Surgical teams leaving foreign objects in the patient's body
Using contaminated or unsterilized tools or medications
Infusing the wrong types of blood into a patient
Patient elopement or death while under the watch of a medical team
Performing an MRI on a patient with metal objects on his or her body (such as jewelry) or in his or her body (such as an implant or metal plate)
Allowing medical personnel to treat patients while that personnel is intoxicated or under the influence of drugs
Allowing a patient to develop stage 3 or 4 pressure ulcers (bed sores) from neglect
This is the type of data that the Leapfrog Group collects – the type of data that 41 Maryland hospitals have refused to supply. Johns Hopkins reported as early at 2012 that at least 4,000 surgical-related never events occur in hospitals throughout this country each year. We do not know how many of them occur right here at home.
Maryland patients deserve to know which hospitals are taking steps to decrease the number of never events that occur each year, and which have the best track records. It can help you make informed decisions about your own care, and potentially save your life.
Plaxen & Adler, P.A. is one of Maryland's elite injury law firms. For more than 30 years, our Maryland medical malpractice attorneys have helped uphold the rights of victims throughout the state. To learn more about what we can do for you, please call 410.505.8855 or fill out our contact form to schedule your free consultation.