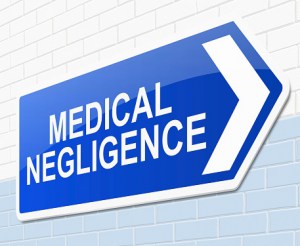 If you have sustained an injury or illness because of the negligence of your doctor, you may be entitled to compensation for your injuries. But how do you know if you have the "right" to file a medical malpractice claim in Maryland? And what do you need to do in order to file? We thought we might walk you through the basics of malpractice laws, as well as what you need to know before bringing a lawsuit against a Maryland hospital or healthcare facility.
What is an example of medical negligence?
Let us say you have been hurt or made ill while under the care of a medical professional. What constitutes an injury borne of negligence? Some of the more common examples of medical malpractice that can lead to injury include:
A doctor failing to diagnose and/or treat your condition in a timely manner
Patients developing hospital-acquired infections (like MRSA or c. diff) as a result of contaminated tools, drugs or areas
Surgical errors which may lead to internal bleeding, or involve "never events" like wrongful amputation
Complications during labor or delivery, leading to birth injuries or trauma to the mother
Surgeons using defective medications or medical devices during a procedure or hospital stay
Mistakes made by nurses or pharmacists in regards to the type of medication you are taking, or how high your dosage should be
Not all injuries are the result of malpractice, however; there is a difference between a negligence-related error and assumed common risks. This is why you want an experienced Baltimore medical malpractice lawyer on your side, to document your injuries and review your claim, before moving forward.
Do I have a claim?
To make a claim for compensation, you must be able to prove the four elements of negligence. They are, in a nutshell:
Duty. The doctor owes you a specific duty of care.
Breach. The doctor breached that duty of care.
Causation. You were injured as a result of the doctor's actions or inaction.
Damages. You sustain damage that was directly caused by the doctor's breach of duty.
How long do I have to file?
In Maryland, you must file a medical malpractice lawsuit within five years of the date of the injury, or within three years of the date that the injury could have reasonably been discovered. If you are filing a wrongful death action on behalf of you loved one, you have three years from the date of death to file.
If you sustained an injury at the hands of a negligent medical professional, Plaxen & Adler, P.A. wants to hear your story. We are one of Maryland's premier medical malpractice law firms. To schedule a free consultation with a member of our team, please call 410.505.8855, or fill out our contact form.