DePuy has manufactured medical devices since 1895, and merged with Johnson & Johnson in 1998. It is the second-largest manufacturer of orthopedic devices in the world. Like Stryker Corp., the DePuy Synthes Company also manufacturers hip replacements and devices for those with spinal trauma. Defective Depuy Knee replacements have been recalled.
What are the problems associated with these products?
DePuy makes many artificial knees, but two products in particular – the Sigma RP-F Knee System and the Sigma CR150 High Flex Knee System – have had complications leading to injuries. These systems are high flexion, meaning they are designed to:
Increase the range of motion of the artificial knee to 155°
Mimic a knee's natural movements more closely
Make bending, squatting and kneeling less painful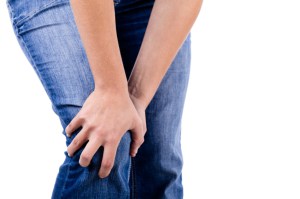 These systems were marketed to younger patients, whose need for more flexibility – in religious practices, for example, or during exercises like riding a bike – may be greater. However, these systems led to a number of serious complications, including:
Fractures in the tibia or femur
Loose knee joints, or knees where the implants moved within the body
Increased wear and tear on the implants
Increased chance of permanent bone loss
A decreased range of motion
Infections in the area of the implant as well as throughout the body if components broke off
Because of the damage the implants could cause, patients with these high flexion systems often had to undergo revision surgery. Another problem with these Sigma systems is that the increased range of motion comes with the cost of increased bone loss. Defective knee replacements can fracture during normal walking activity.
Why DePuy may have been negligent
DePuy Synthes has recalled a number of their products over the years, for a number of reasons. Their Hylamer liners were sterilized in an area with gamma radiation, and the meniscal bearing insert of their LCS line was recalled for improper labeling.
The Sigma RP-F Knee System and the Sigma CR150 High Flex Knee System, however, were recalled after their components failed. Furthermore, the FDA never approved certain components of the systems, making some of their commercial product sales illegal in the U.S. DePuy was cited by the FDA in a warning letter, indicating that their practices could not ensure the safety of consumers.
If you have questions about DePuy knee replacements, we invite you to visit Plaxen & Adler, P.A.